Welcome to our Wallaceburg dental office
Welcome to McNaughton Family Dental, a premier dental practice located in Wallaceburg, Ontario. Our team is committed to offering the best dental and orthodontic care available for the whole family in a compassionate, relaxed atmosphere that caters to our unique community
Covid-19 Update
We Are Now Open For All Routine, Elective, and Emergency Dental Care.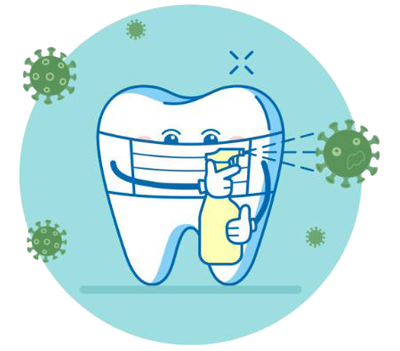 We have implemented new protocols and safety measures to keep our community safe as we welcome our patients back. Please read the following new procedures to help prepare you for your visit. We are currently in the process of recalling cancelled appointments. However, we welcome you to call the office to book an appointment, or with any questions you have.
New Safety Measures:
You MUST wear your own mask or face covering to your appointment. Your mask/face covering is to be worn at all times in our office, except when undergoing dental treatment.
We ask all patients to use the hand sanitizer provided at the front door upon entering and leaving.
Please arrive 10 minutes early to allow for curbside check-in:

Please call (519) 627-3588 to inform us of your arrival.
You will be screened with a COVID-19 questionnaire prior to entering. Only those who screen negative for COVID-19 will be permitted to enter.
Upon entering, your temperature may be taken using a touchless thermometer.
Only patients, or patients plus one critical caregiver are allowed into the office for scheduled appointments. Depending on the procedure being completed, the accompanying caregiver may be asked to wait in the reception area, or in their vehicle.
Please do not bring any outside food or drink into the building
For Our Mutual Safety and Comfort:
Frequent disinfection of high-touch surfaces in the reception area, including door handles and washrooms is occurring throughout the day. As always, all treatment rooms are thoroughly disinfected between each patient and dental instruments are sterilized appropriately.
Seating in the reception area has been spaced to allow for distancing between patients.
Paperless pre-entry COVID-19 screenings for patients and caregivers.
All team members are screened for COVID-19 symptoms daily.
Please only attend our office if you have a pre-scheduled appointment – No walk-ins until further notice.
If you need to speak to our office regarding payments, signing forms, pick up/drop off, please wait in your car and call us for instructions on how to proceed.
You may notice team members wearing enhanced personal protective equipment.
As always, our main concern is the safety and well being of our patients and team members. We appreciate your cooperation. If you have any questions or concerns, contact us at any time.
We look forward to seeing you soon!
Dr. Mike Cho-Young
McNaughton Family Dental